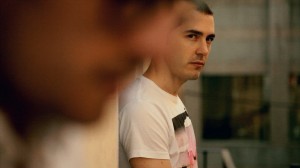 Also Scaffolding and Fuckbuddies directed by Juanma Carrillo in 2011 and 2012 will be represented by The Open Reel for international sales. This further acquisition makes stronger the relationship between The Open Reel and the Spanish director.
In Scaffolding, Eduardo, a snob and grumpy journalist, and David, a shy literature student, are neighbors in a building under maintenance. For six months they have never greeted each other until the appearance of a scaffold which will uncover unexpected reactions in each one.
A different and less romantic story is Fuckbuddies, in which Two men are at lunchtime to have fast sex in the car, out of the city.