Leading Ladies
Director.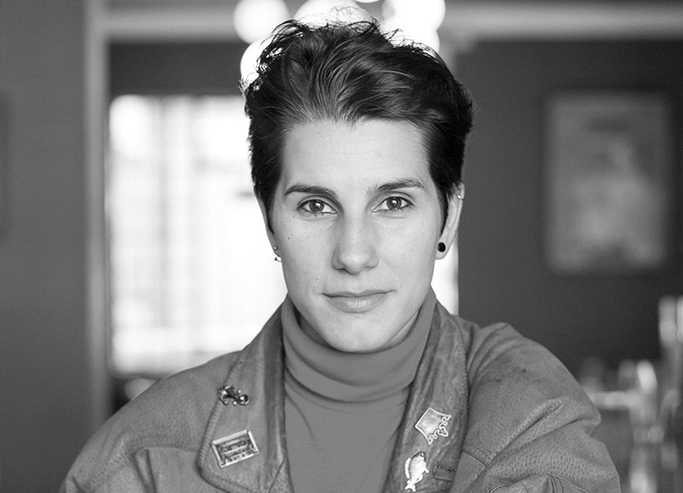 Ruth Caudeli
Leading Ladies
Colombia, 2021, 81′,col.
Rights: Festivals, Sales
Leading Ladies.
Leading Ladies reflects how guilt affects us in different ways based on our perspective or memories. A welcome dinner is the excuse to discover that we always keep a secret from who know us the best. Five points of view that show us that each of these five girls tries, as best they can, to lead their own lives. Some lies have been saved for years, other where hidden for months… But many of them will come to light during this special meeting.
Director.
Ruth Caudeli was born in Valencia, Spain. She has a Master in film directing from the renowned ESCAC film school and another in fiction for television from the Pompeu Fabra university. She studied audiovisual communication at the Universidad Politécnica de Valencia, where she won the award for excellence. She has written and directed the feature film EVA+CANDELA (2017) and Second Star on the Right (2019) is her second feature film. She has directed several short films, including Late (2010) and Porque no (2016), Between Walls (2017), Aquí no hay señal, marica (2018), EVA minus CANDELA (2018) and Screenshots for a Goodbye (2020), which were selected for and won awards at various international festivals. She directed commercials for recognized brand names at the production company Ovella Blava Films. She is a contributor to publications, such as Kinetoscope, and is a professor of film and television at the Universidad Jorge Tadeo Lozano. Leading Ladies (2021) is her third feature film.
Details.
Title
Leading Ladies
Rights
Festivals,
Sales
Country
Colombia
Year
2021
Length
81′,col.
Director
Ruth Caudeli
Screenplay
Ruth Caudeli
Editing
Alejandro Sandoval
Photography
Andrés Botero
Sound
Carlos Alba
Cast
Ana María Otálora, Silvia Varón,
Marcela Robledo, Diana Wiswell,
Ana María Cuéllar
Producers
Sara Larrota,
Ruth Caudeli
Executive Producers
Silvia Varón,
Ruth Caudeli
Production
Ovella Blava Films,
Universidad Jorge Tadeo Lozano
Boston Wicked Queer 2021
Toronto Inside Out 2021
Malaga International Film Festival 2021 – ZonaZine Competition
Nantes CinéPride 2021
Barcelona Mostra Fire!! 2021
Transition Queer Film Festival Vienna 2021
OutFest Los Angeles 2021
Prism Film Festival Austin 2021
Mix Mexico Mexico City 2021 – Feature Film Competition
NewFest New York 2021
Seattle Queer Film Festival 2021
Some Prefer Cake Lesbian Film Festival Bologna 2021
Mix Copenhagen 2021
Boston Women Film Festival 2021
Chéries-Chéris Paris 2021
Seoul International Pride Film Festival 2021
Image + Nation Montreal 2021
Melbourne Queer Film Festival 2021
Mix Brasil São Paulo 2021
TLVFest Tel Aviv International LGBT Film Festival 2021
PinX LGBTQIA+ Film Fetival Gent 2022
QueerScreen Mardi Gras Film Festival Sydney 2022
Women Film Week Tel Aviv 2022
CCCB Barcelona 2022
Roze Filmdagen Amsterdam 2022
Queerzzine Castellón de la Plana 2022
Pink Appel Film Festival Zurich & Frauenfeld 2022
Endimaris Sitges International Film Festival 2022
Ciclo Rosa Bogotá 2022
Andrógina Diversa Film Festival Guadalajara 2022
Cinemateca del Caribe Barranquilla 2022
Théâtre National de Bretagne Rennes 2022
Perlen Queer Film Festival Hannover 2022
Trama Fest Medellin 2022 – Tribute to Ruth Caudeli
Festicine Santa Fe de Antioquia 2022
Malaga International Film Festival 2021 – Jury Special Mention ZonaZine Competition
Some Prefer Cake Lesbian Film Festival Bologna 2021 – Best Feature Film
Mix Mexico Mexico City 2021 – Best Feature Film
Macondo Awards 2022 – Nomination for the Best Leading Actress, Best Non Leading Actress, Best Original Song