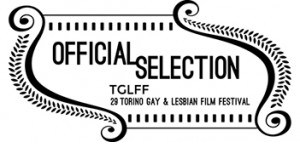 5 titles from The Open Reel catalogue will be part of upcoming Torino Gay & Lesbian Film Festival, in programme from April 30th to May 6th.
Two of them will compete for the best Long Feature Film: Test, by Chris Mason Johnson, having its Italian premiere, and I Am Happiness on Earth, by Julián Hernández, having its world premiere.
Also latest Hernández short film, Wandering Clouds, another Italian premiere, is part of the Festival, in the shorts section out of competition.
A world premiere will be Prince Niccolò, directed by Peter Marcias, included in the Festival's section dedicated to the latest Italian productions dealing with LGBT issues.
The section Open Eyes: Festival Rewind will screen one of the most loved gay films over the past few years: North Sea Texas by Bavo Defurne.
Screening details and programme info: www.tglff.com