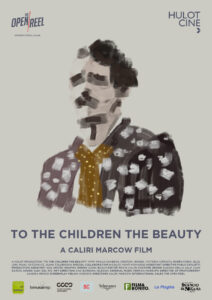 The Open Reel acquires crime and fantasy To The Children the Beauty, second long feature film produced by Hulot Cine and directed by female duo Caliri/Marcow, whose debut long leature film Announce Earthquakes was premiered, among others, at Bafici, was in competition at the Turin International Film Festival, and was sold in several territories.
Among the cast: Paolo Sambrini, Cristián Jensen, Elsa Juri, Victoria Cipriota, Rubén Parisi and Mijal Katzowicz
In a Danish colony, sometime during the first decades of the twentieth century, a farming family awaits the birth of their first child. The baby is born with a malformation and the mother dies in childbirth. Dinko Hansen subjects the child to an unconventional medical treatment, going against his wife's family's belief in the inviolability of the body. Dinko hides the child's condition from his family and friends, claiming instead that his livestock is affected by a plague in order to prevent anyone from entering or leaving the land.
Rocío Caliri e Melina Marcow founded the production company Hulot Cine in late 2012. They filmed their first movie Announce Earthquakes in Jujuy, a state in the north of Argentina. The film had its world premiere at BAFICI 2014, in the Panorama section. Their second feature film is A los niños la belleza – To the Children the Beauty.