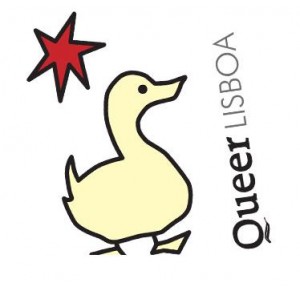 Queer Lisboa 17 has announced yesterday some of the highlights from its upcoming Festival programme (Sept 20-28, 2013).
The Open Reel is honored to support the Festival and to assure an international distribution to the Best Short Film from the IN MY SHORTS Festival competitive section and devoted to titles produced in European Film Schools.
An international jury, including The Open Reel Founder and CEO, Cosimo Santoro, will award the best project among the following titles:
In My Shorts section full program:
Atomes (Belgium, 2012, 18'), by Arnaud Dufeys
Blush (France, 2013, 14'), by Luciana Botelho
Cartas de uma Escrita Comum (Portugal, 2013, 10′), by Rui Esperança
Depois dos Nossos Ídolos (Portugal, 2013, 18'), by Ricardo Penedo
As Flores do Mal (Portugal, 2013, 18'), by Flávio Gonçalves
The Kiss (Poland, 2013, 21'), by Filip Gieldon
Noite de Aniversário (Portugal, 2013, 35'), by Flávio Gonçalves
Plug & Play (Switzerland, 2013, 6'), by Michael Frei
Regras (experimento 2) (Portugal, Brazil, 2013, 7'), by Renata Ferraz
O Segredo Segundo António Botto (Portugal, 2012, 12'), by Rita Filipe and Maria Azevedo
Si J'Étais Un Homme (Belgium, 2012, 5'), by Margot Reumont
Touch (Hungary, 2013, 11'), by Panx Tabao Solajes
The complete programme of Queer Lisboa 17 will be revealed on September 4th.
info: http://queerlisboa.pt/en