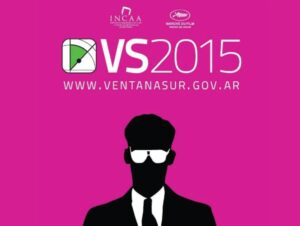 THE OPEN REEL
IN BUENOS AIRES
VENTANA SUR 2015 nov 30 dec 4
EUROPEAN LOUNGE
MEETINGS: festivals@theopenreel.com
MARKET SCREENING:
OUR QUARANTINE
a film by Peter Marcias
(Italy, 2015, 80', col.)
DECEMBER 4th 2015
2PM
CINEMARK PUERTO MADERO 4
In the port of Cagliari, 16 Moroccan workers are governing a ship. They govern their work. They renounce, voluntarily, on their freedom, hoping to preserve their work and to recover the wages in arrears. The ship is their temporary home, where they sleep, eat, pray, observe Ramadan.
In Rome a University teacher has "forced" a young student to follow this story. For reasons of study, but also for reasons of "life". Maybe Salvatore will learn something by this affair. Or maybe not…
View Trailer:
RECENT LATIN-AMERICAN TITLES FROM OUR LIBRARY:
JESS AND JAMES
a film by Santiago Giralt
(Argentina, 2015, 92', col.)
Jess is a bohemian youth with secrets to hide from his shrewd parents. James feels trapped living with his irritable mother. After meeting for a sexual encounter, the two young men set off on a spontaneous road trip across rural Argentina to reunite with Jess' estranged brother. On their journey, they confront strange occurrences and engage in a ménage à trois affair that brings them closer. Their newly found affection grows, all while discovering a fresh vision of freedom and happiness. Jess & James is a sexually charged road-trip movie, a love story, and a coming-of-age tale, set against the mythical landscape of the Argentinian Pampas.
View Trailer:
LONELY STARS
a film by Fernando Urdapilleta
(Mexico, 2015, 90', col.)
To the beat of punk & pop, Valentina & Joana pursue their most intimate and deepest dreams. On the road to success, they will find obstacles that will test their friendship. The harshness and absurdity of their lives, fuses with the sweet and sour story of a world where the party seems to go on forever.
View Trailer:
TO THE CHILDREN THE BEAUTY
a film by Rocio Caliri/Melina Marcow
(Argentina, 2015, 68', col.)
In a Danish colony, sometime during the first decades of the twentieth century, a farming family awaits the birth of their first child. The baby is born with a malformation and the mother dies in childbirth. Dinko Hansen subjects the child to an unconventional medical treatment, going against his wife's family's belief in the inviolability of the body. Dinko hides the child's condition from his family and friends, claiming instead that his livestock is affected by a plague in order to prevent anyone from entering or leaving the land.
View Trailer:
FULBOY
a film by Martin Farina
(Argentina, 2015, 82', col.)
On the verge of achieving his dream career, Tomás allows his older brother Martín Farina an inside look at his life as a professional football player. Martín, never able to fulfill his own dream of playing football, steps into the world of Tomás and his teammates through the lens of his camera. However, the rest of the club has their own opinions, some viewing Martín as an intruder, as he exposes their most vulnerable moments, and their concerns for the future after the game has ended. Fulboy offers an uncensored, confessional look at how the athletes behind the most popular sport in the world behave during their time off the field. At the same time, Fulboy reflexively interrogates Farina's aesthetic choices and point-of-view, as well as the viewer's gaze at the male form.
View Trailer:
YOUNG MAN AT THE BAR MASTURBATING WITH RAGE AND NERVE
a film by Julián Hernandez
(Mexico, 2015, 20', col.)
Dance and prostitution play the same role for Jonathan´s body; virtuosity, desire, technique, and sex intertwine, granting coherence to a way of life that offers many answers to few questions; a leitmotiv that reconciles opposites and contradictions; answers that are sometimes painful, like all truths.
View Trailer:
TREMULO
a film by Roberto Fiesco
(Mexico, 2015, 20', col.)
Carlos sweeps and mops the floor of an old-time barbershop. The day before Independence Day, among the customers is Julio. Their eyes meet, and when the barbershop closes Julio comes back for Carlos. They spend the night together, eating, chatting and even dancing, knowing full well that this encounter will be brief and short-lived.
View Trailer:
CARMIN TROPICAL
a film by Rigoberto Perezcano
(Mexico, 2014, 80', col.)
This is a story about coming back. Mabel returns to her hometown to find the murderer of her friend Daniela and finds herself on a journey that takes her through nostalgia, love, and betrayal in a town where transvestism takes on an unusual dimension in its day.