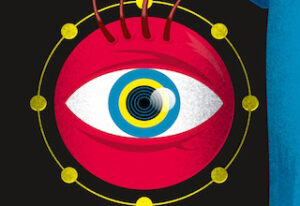 THE OPEN REEL AT THE 63
SAN SEBASTIAN INTERNATIONAL FILM FESTIVAL
Dear Friends and colleagues,
we have the pleasure to attend the 63 SSIFF from September 21 to 25.
To schedule a meeting please contact:
Francesca Delise,
Sales Assistant, fd@theopenreel.com
Pierre Emö, Festivals Coordinator,
festivals@theopenreel.com
LINE UP
LONG FEATURE FILMS
IN CALIFORNIA
CHARLES REDON,
France 2015, 78′, col.
Charles Redon immerses himself in his wife's environment, the ballet dancing, and starts documenting it. Slowly, he begins to understand that he can build a drama with his own life.
Director.
Charles Redon was born in 1984. After studying Political Sciences in Paris, he entered the French national film school (La Femis). Although he studied in the Production department, he wrote and directed a 23' short film that was broadcasted and selected in various festivals; this experience convinced him to work as a director. His filmography includes the short films Au banquet des loups…(2006) and Jours de colère (2010). In California is his first feature film.
C'EST L'AMOUR
PAUL VECCHIALI,
France 2015, 97′, col.
A woman (Odile) suspects her husband (Jean) to be unfaithful to her. Thus she decides to give him a taste of his own medicine. Fate gets her in touch with an actor (Daniel) she will use for her revenge. The actor, living with a former serviceman (Albert), will make love with her. But this action will suffer some unexpected consequences : Odile and Daniel will be bound forever by an irrepressible love. To the detriment of their entourage.
Director.
Paul Vecchiali's cinema takes as a starting point the French cinema of the 1930s, with an experimental and autobiographical tone. His best-known films are arguably Rosa La Rose, femme publique and Once More, which makes of him the first director to link AIDS to homosexuality in a French film. He is also known for Wonder Boy – De Sueur et de sang (1994), Corps a coeur (1979), White Nights on the Pier (2014) among others.
PASSEURS
PAMELA VARELA,
France 2015, 150', col.
Recounting the stories of several personal commitments, Passeurs outlines the key steps of an unprecedented mobilization, telling a story of AIDS which joins in with the wider field of social history. A film which tackles the essential work of coming to terms with our past.
Today, more than thirty years after the beginning of the epidemic, it is possible to look at the cultural and social history of AIDS. AIDS cannot be considered as a meaningful event but as a generator, an initiator, a producer of new activism. he history of AIDS is part of social history, emphasizing more particularly the capacity of invention of associations and new modes of political action. This film will assess and analyse this mobilization through real life stories which highlight the human dimension. We met famous people, characters, unknown people, and associative and political stakeholders in the United States, in France and in Africa. These men and women tell their story, act, remember. hey tell how the AIDS virus made an intrusion into their lives and how they still defend today, commitments that are ever more important.
Director.
Originally from Chile, Pamela Varela migrated to France in the 70s. She works as a writer, director and producer on documentaries, video installations and fiction shorts.
She works on the question of identity and explores the relationship to the personal and family memory. She has previously directed Ana's Journey (long feature film, 2014), Souffre! (short film, 2012), Las Sasons (documentary, 2008).
ONYX
NICOLÁS TETÉ,
Argentina 2015, 76′, col.
Martina travels with her mother to Villa Mercedes, the city where their relatives live.
After twelve years of absence, she meets with her cousins, whom she has not seen since childhood. They grew up apart, so she does not feel they are part of her family. Their mothers have a distant relationship due to problems in the family business. The youngsters in the family are going through a key stage in their lives, each dealing with a future related crisis, and the family being apart is not doing any help either. A tragedy brings them together, making them go through a journey and get to know each other again.
Director.
Nicolás Teté majored in Film Studies at the Cinema University (FUC) in Buenos Aires. Before shooting his first feature film, Ultimas vacaciones en familia (The Last Family Vacations), he directed the short films Algo de ella (Something About Her) and Por primera vez esta noche (For the First Time Tonight), participating in national and international festivals. He was involved in such productions as Olga, Victoria Olga, by Mercedes Farriols and Otros Silencios, by Santiago Amigorena. With his first feature film, he won the contest Argentina en Plano General and was selected at in the Portobello Film Festival, England, and at the Pozos Independent Film Festival, Mexico. The film ran in several independent theaters across Argentina. He is currently working as a script writer for Disney's The Mix Show Latin America.
Onyx is his second feature film.
WIP PROJECTS
THALA MY LOVE
MEHDI HMILI
Tunisia, France, Germany
2015, 80′, col.
Beginning of January 2011, during the Tunisian revolution, Mohamed, a political prisoner, escapes from jail and returns to his native town Thala. He finds it in the midst of a revolt. He has only one goal: to find his fiancée Hourya. Mohamed is helped in his flight by Belgacem a coalman and former agent of the regime who is hoping to be redeemed. He hides Mohamed in his garage. On the night of January 9th, Mohamed witnesses yet another slaughter. As he carries the dead body of a young man to hospital, a young protestor films him on his cell phone and the video is uploaded on Facebook. Meanwhile, we discover Hourya who lives with her husband, Adel, a quiet man who has accepted her past but forbids her of taking part in any political activity. Hourya who was raped in prison after Mohamed's arrest, believes that Mohamed has died under torture and to save her own life, she accepted to get married to Adel whom she does not love. In Kasserine, Hourya is still committed to the struggle against Ben Ali. She provokes a strike at the textile factory and risks her life distributing tracts in the streets crowded with policemen and agents of the regime. After watching the video on Facebook and discovering that Mohamed is still alive, she decides to leave her husband and go to Thala to meet him.
Director.
Mehdi Hmili was born in Tunis and graduated from the Paris Film School. Whilst in France, he directed his trilogy in black and white about love and exile X-Moment 2009, Li-La (2011), and The Night Of Badr (2012). Hmili is also a popular poet in Tunisia known for his poems against the regime of Ben Ali. He lives between Tunis and Paris.
ALSO AVAILABLE
OUR QUARANTINE
PETER MARCIAS
Italy, 2015, 80′, col.
In the port of Cagliari, 16 Moroccan workers are governing a ship. They govern their work. They renounce, voluntarily, on their freedom, hoping to preserve their work and to recover the wages in arrears. The ship is their temporary home, where they sleep, eat, pray, observe Ramadan. In Rome a University teacher has "forced" a young student to follow this story. For reasons of study, but also for reasons of "life". Maybe Salvatore will learn something by this affair. Or maybe not…
Director.
Peter Marcias, is a film director and a screenplayer born in Sardinia. He graduated in filmmaking and lives and works in Rome. He is the author of several documentaries, TV spots and short films such. Most of his works show a strong interest for a kind of cinema telling stories with social or political issues. The 2006 marked his debut in the Italian theatres with the collective long feature film titled Children (episode I Am Alice), produced by Gianluca Arcopinto and distributed by Pablo Distribution. This film has been selected in competition at Taipei Golden Horse Film Festival, Giffoni Film Festival, Istanbul and São Paulo. In 2007 Marcias realised Wasn't Spain Catholic?, a docu-fiction selected in competition at Turin GLBT Film Festival, at Venice Gays and at Madrid, Buenos Aires and Valladolid Festivals. In 2008, Un attimo sospesi was in competition at São Paulo International Film Festival and got an Italian theatrical distribution, with a good success of audience and press. In 2010 Marcias returns to documentaries shooting Liliana Cavani – A Woman in Cinema, presented at 67th Venice Film Festival in the Venice Days section and at Moscow Film Festival. The film also got a Nomination for the Italian Award Nastri d'Argento in 2011. In 2011 he also directed his second long feature film, Children of His Life, in competition (as the only Italian title) at 12nd Lecce European Film Festival: another good success of audience and press, the Italian Globo d'Oro for Piera Degli Esposti as a Best Actress and a nomination at Italian Ciak d'Oro. In late 2012, Marcias directed My Destiny, a long feature film produced by Gianluca Arcopinto and distributed in Italy by Pablo Distribution. The Film participated, among others, to Turin Film Festival, Mannheim-Heidelberg International Film Festival and Raindance. In 2013 he directed the documentary About Piera, on Italian actress Piera Degli Esposti.
PARALLEL LINES MEET AT INFINITIY
LIKA ALEKSEEVA
Russia, Belarus, Hungary
2015, 71′, col.
Sasha is stalking a man. She tries to reach him to talk, or to hurt him or… What would you do if you meet a person after 15 years? Something gets on her way every time when she's close. He is a photographer, he whats to be exibited in a gallery. He scares the hell out of women to capture the fear in his works. But will he be able to stop when gotten too far? So he stands at her door.
Director.
Lika Alekseeva was born in Siberia, Novosibirsk in 1985. She studied Phylology at the University of her home town, but in 2008 headed to Moscow to change her life and start to study filmmaking. In 2012 she graduated at the legendary Moscow Higher courses for directors and scenarists, where Tarkhovsky and Tonino Guerra were teaching. In 2011 studied at a special documentary program named Summer Institute at La Fémis in Paris. In 2013 her short film Draw a Line was participating at various festivals, including the Cannes Short Film Corner, and won Rising Star Award at the Universe Multicultural Festival in Hollywood. In Moscow, where Lika now lives, she is a founder of the Kinotex project that helps young filmmakers, organizing pitching sessions with producers and special screenings.
CARMIN TROPICAL
RIGOBERTO PEREZCANO
Mexico
2014, 80′, col.
This is a story about coming back. Mabel returns to her hometown to find the murderer of her friend Daniela and finds herself on a journey that takes her through nostalgia, love, and betrayal in a town where transvestism takes on an unusual dimension in its day.
Director.
Rigoberto Perezcano was born in Zaachila, Oaxaca, Mexico. He started directing documentaries, but was always in awe with the dramatic and fictional possibilities that lie within the genre. His film XV In Zaachila participated in different festivals, receiving various national and international awards. In 2001, he worked as an intern for Rockefeller-MacArthur Ford to write the script of the project titled Carmin Tropical. Norteado was his first fiction film, and it was part of the 14th edition of "Construction Film" in the San Sebastian International Film Festival. The movie won three awards: "Industry Award", "Spanish Television Award", and "Casa América Award". He as finally now realised Carmin Tropical.
TO THE CHILDREN THE BEAUTY
ROCÍO CALIRI, MELINA MARCOW
Argentina
2015, 68', col.
In a Danish colony, sometime during the first decades of the twentieth century, a farming family awaits the birth of their first child. The baby is born with a malformation and the mother dies in childbirth. Dinko Hansen subjects the child to an unconventional medical treatment, going against his wife's family's belief in the inviolability of the body. Dinko hides the child's condition from his family and friends, claiming instead that his livestock is affected by a plague in order to prevent anyone from entering or leaving the land.
Directors.
Rocío Caliri e Melina Marcow founded the production company Hulot Cine in late 2012. They filmed their first movie Announce Earthquakes in Jujuy, a state in the north of Argentina. The film had its world premiere at BAFICI 2014, in the Panorama section. Their second feature film is A los niños la belleza – To the Children theBeauty.
DON'T ACCEPT DREAMS FROM STRANGERS
ROBERTO CUZZILLO
Italy
2015, 70', col.
New anti-gay laws have just been approved in Russia. After a competition in St. Petersburg, Italian swimmer Massimo meets a Russian of his own age, Vladimir, working as an interpreter for the delegation of which Massimo is a member. The two men fall in love, but they will have to face the cultural barriers between them, as well as old and new macho stereotypes.
Director.
Roberto Cuzzillo was born in Turin in 1983. In 2005 he established the Enzimistudio production company and made movies, such as short film Lygofobia shown at the 64th Venice Film Festival. In 2008 he produced and directed his first feature film Senza Fine, shown at several international festivals and distributed in Germany, France, the Netherlands and Spain. In 2011 he directed his second long feature film entitled Camminando Verso. His short film Polaroid is part of the long feature film Quintet, divided in five short segments. He is currently developing his new project, I vicoli dell'anima.
LONELY STARS
FERNANDO URDAPILLETA
Mexico
2015, 90′, col.
To the beat of punk & pop, Valentina & Joana pursue their most intimate and deepest dreams. On the road to success, they will find obstacles that will test their friendship. The harshness and absurdity of their lives, fuses with the sweet and sour story of a world where the party seems to go on forever.
Director.
Fernando Urdapilleta studied cinematography at the CCC film school in Mexico City. He participated in two editions of the Morelia International Film Festival (FICM): in the 3rd FICM with his short fiction film Vive en nuestros corazones (2004) and in the 4th FICM with Irma González: Madre de todas las reinas (2006). His short film Costa linda (2007), which won the Best Actor and Best Actress Awards at the 1st International Independent Film Festival of Mompox (FICIM), Colombia, and was presented at more than 40 film showings and festivals around the world, including the 20th Filmfest Dresden: International Short Film Festival; the 20th Toulouse Latin American Film Festival; the 13th Riga International Film Festival 2ANNAS, Latvia; the 7th Transilvania International Film Festival (TIFF); and the 7th Mexico City International Horror Film Festival Macabro (Macabro FICH, in spanish).
SHORT FILMS
ANAPESON – SLEEPLESS
FRANCESCO DONGIOVANNI
Italy
2015, 38′, col.
Count Karl Ulysses von Salis-Marschlins was a Swiss botanist and naturalist. He travelled widely observing and studying the lands he visited. In 1789 he travelled in the Kingdom of Naples. On returning home, he wrote a book about it. Here is how he described his visit to the "Casino del Duca" at San Basilio, the largest estate of Apulia, South Italy. "Anapeson" are these places, now, sleepless and abandoned within the distracted modernity. The History as ruins.
Director.
Francesco Dongiovanni (1978) lives and works in Apulia (Italy). He has been interested in ethnology, landscapes, archive, memory and anthropological cinema for a long time. He works for the production company Murex, which he founded with his collaborators. His filmography also includes the medium-lenght films: Happiness is a densely unpopulated place, Elegies from the beginning of the world – Of men and trees and Giano..
AGOSTO
ADRIANO VALERIO, EVA JOSPIN
Italy/France
2015, 15′, col.
Two children in the countryside. Time lazily goes by on a hot month of August as they long for adventure.
Directors.
Adriano Valerio. After studying Law in Milan and cinema with Marco Bellocchio, he moved to Paris to earn a B.A. in film direction at EICAR. His short films have been selected and awarded in more than one hundred international festival, including Cannes Official Competition, where he got a Special Mention with 37.4 S (also awarded with David di Donatello and Special Award at Nastri d'Argento 2014). Banat, his first feature film has been selected for Venice Film Festival International Critics Week 2015.
Eva Jospin was born in 1975 in Paris. She studied Architecture and Fine Arts at the École Nationale Supérieure des Beaux Art de Paris en 2002. Her work evolved from painting and drawing to sculpture and she now uses cardboard to create monumental bas-relief forests. She has exhibited extensively in France (at Palais de Tokyo, Manufacture des Gobelins, Fondation EDF, Musée de la Chasse et de la Nature, Domaine de Chaumont, La Friche à Marseille) and abroad (Rome, Naples, Venise, Milan, Bologne, Dubai).
TREMULO
ROBERTO FIESCO
Mexico
2015, 20′, col.
Carlos sweeps and mops the floor of an old-time barbershop. The day before Independence Day, among the customers is Julio. Their eyes meet, and when the barbershop closes Julio comes back for Carlos. They spend the night together, eating, chatting and even dancing, knowing full well that this encounter will be brief and short-lived.
Director.
A producer and film director, Roberto Fiesco was born in 1972. Among the long feature films he has produced, A Thousand Clouds of Peace Fence the Sky, Love; Your Being Love Will Never End (2003) and Raging Sun, Raging Sky (2008), both directed by Julián Hernández were awarded with the Teddy Award at Berlinale in 2003 and 2009; Broken Sky also directed by Julián Hernández was included in the official selection of Berlinale 2006. Fiesco has also produced: Partes usadas by Aarón Fernández (2006), winner of the Mayahuel Prize for the Best First Feature Film at Guadalajara Film Festival, Todos los días son tuyos by José Luis Gutiérrez (2007), Espiral (2007) by Jorge Pérez Solano and Martín al amanecer (2009) by Juan Carlos Carrasco. As a film director he has realised several short feature films such as Actos impuros, Paloma, Arrobo and David, winner of the IMCINE National Short Film Competition, and of the Guadalajara, Morelia and Turin LGBT Festivals. David also won the prize for the Best Actor at Huesca Film Festival and was the only Mexican short film to take part to Cannes Film Festival's 2006 Critic's Week. Disrupt marks Roberto Fiesco's debut with the long form documentary. Estatus and Trémulo are his latest short film productions.
CHICKENPOX – VARICELLA
FULVIO RISULEO
Italy
2015, 14', col.
Chickenpox is a very small thing if you're young. But if you're a grown-up it can be very dangerous. When Mommy finds out, she starts worrying about Carlo, her son, who still isn't sick. He's growing fast, something must soon be done. She needs to find a way to 'make him' sick. But does Daddy agree?
Director.
Fulvio Risuleo. Born on January 30th, 1991 in Rome (Italy)
Filmography:

2015 VARICELLA (CHICKENPOX) (S)
Festival de Cannes 2015 / 54 Semaine de la Critique – Prix Découverte Sony CineAlta
2014 LIEVITO MADRE (SOURDOUGH) (S)
Festival de Cannes 2014 / Cinéfondation – Troisième Prix
2014 REPORTAGE BIZARRE (DOC S)
2013 GHIGNO SARDONICO (SARDONIC GRIN) (S)
COMPLETE LIST OF TITLES AT WWW.THEOPENREEL.COM