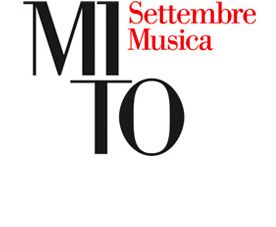 Turin Premiere at next MITO – Settembre Musica edition for The Music Lovers, the new short film directed by Matteo Bernardini whom Wired recently defined as "The Next Big Thing".
Assistant director on both film and opera productions (with directors such as Robert Carsen and Michele Placido), he shot several short films and music videos, including the promo Ooh Yeah! for American musician and dj Moby and the short film Vampyre Compendium starring Oona Chaplin and Vincent Montuel, presented out of competition at the Venice Film Festival.
In The Music Lovers, the projection of a silent film takes a wrong turn when the accompanying piano player starts a furious competition with a Romani fiddler. This leads to a musical extravaganza at the expenses of the actors on the screen.
The screening will take place at Turin Multisala Cinema Massimo (venue n.3) on Monday, September 16th at 21:00pm.
In attendance: Matteo Bernardini (director), Mauro e Roberto Agagliate (musicians and producers), Carla Osella and Oliviero Alotto.
info: http://www.mitosettembremusica.it/programma/16092013-2100-cinema-massimo.html