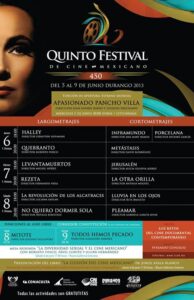 Disrupted by Roberto Fiesco has taken part of the Official Competition at 5th Durango Festival of New Mexican Cinema and has been awarded with the Audience Award.
The screening, on last June 6th at 20:00pm, has represented another occasion to be involved in the history of Pinolito, the very famous child actor, who in the Seventies has marked the cultural evolution of an entire country.
Disrupted is also about to have its debut abroad: the first international screening will take place at San Francisco Frameline on next June 24th.