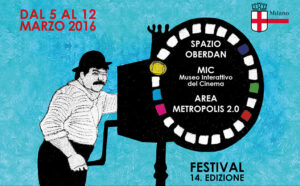 Samuele Sestieri and Olmo Amato The Bear Tales is selected at 14th Italian Film Festival in Milan – Il Cinema Italiano Visto da Milano Film Festival, taking place on next March, from 5 to 12.
The first feature film directed by this talented duo will be part of the Loves at First Sight Festival's section (Amori a prima vista).
Screening info will be available soon.
More details here: http://civm.cinetecamilano.it/2016/il-festival/