Petit Mal
Trailer.
Director.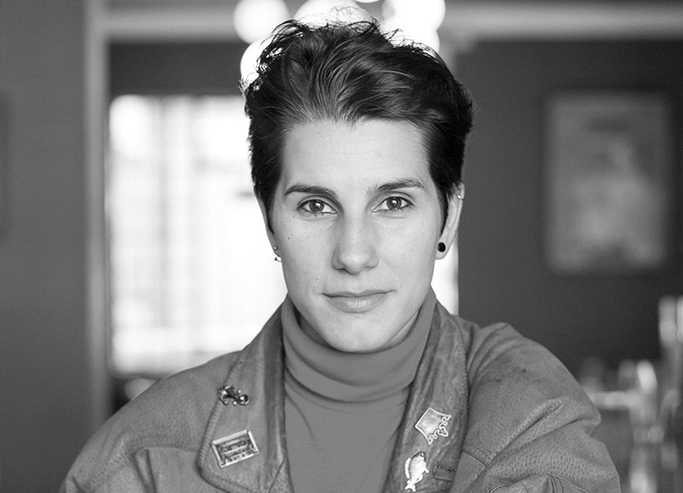 Ruth Caudeli
Petit Mal
Colombia, 2022, 89′,col.
Rights: Festivals, Sales
Petit Mal.
Have you ever met a throuple? We are opening our home's doors to show you how is our life, how we, as a women's throuple, live the absence of one of us. This real fiction show us how we deal with loneliness, jealousy and how we have to adapt ourselves when three become two.
Director.
Ruth Caudeli was born in Valencia, Spain. She has a Master in film directing from the renowned ESCAC film school and another in fiction for television from the Pompeu Fabra university. She studied audiovisual communication at the Universidad Politécnica de Valencia, where she won the award for excellence. She has written and directed the feature film EVA+CANDELA (2017) and Second Star on the Right (2019) is her second feature film. She has directed several short films, including Late (2010) and Porque no (2016), Between Walls (2017), Aquí no hay señal, marica (2018), EVA minus CANDELA (2018) and Screenshots for a Goodbye (2020), which were selected for and won awards at various international festivals. She directed commercials for recognized brand names at the production company Ovella Blava Films. She is a contributor to publications, such as Kinetoscope, and is a professor of film and television at the Universidad Jorge Tadeo Lozano. Leading Ladies (2021) was her third feature film.
Details.
Title
Petit Mal
Rights
Festivals,
Sales
Country
Colombia
Year
2022
Length
89′,col.
Director
Ruth Caudeli
Screenplay
Ruth Caudeli
Editing
Ruth Caudeli,
Silvia Varón
Photography
Andrés Botero
Sound
Daniel González
Music
Fabio Chaves
Cast
Silvia Varón, Ana María Otálora,
Ruth Caudeli
Producers
Sara Larrota, Ruth Caudeli,
Silvia Varón
Production
Ovella Blava Films
Tribeca Film Festival New York 2022 – ViewPoints
Guadalajara International Film Festival 2022 – Premio Maguey Competition
Frameline San Francisco 2022
Andrógina Diversa Film Festival Guadalajara 2022
Ciné Pride Nantes 2022
OutFest Peru Lima 2022
QMTY Monterrey 2022
Some Prefer Cake Bolonia 2022
Sidewalk Film Festival Birmingham (AL) 2022
Hong Kong Lesbian & Gay Film Festival 2022
Seattle Queer Film Festival 2022
Zefestival Nice 2022
Outshine Fort Lauderdale 2022
Tampa International Lesbian & Gay Film Festival 2022 – Closing Night title
Vinokino Helsinki Turku Oulu 2022
aGLIFF Queer Spectrum Austin 2022
Way Out West Festival Albuquerque 2022
TLV Fest Tel Aviv 2022
Queersicht Bern 2022
Image + Nation Montreal 2022
Lesgaicinemad Madrid 2022 – Panorama
Chéries-Chéris Paris LGBT Film Festival 2022 – Panorama
Mix Brasil São Paulo 2022 – International Panorama
FanCineGay Extremadura LGBT Film Festival Badajoz 2022
Forrainbow Festival Fortaleza 2022 – Feature Film Competition
Des Images aux Mots Toulouse 2023 – Feature Film Competition
Queer Screen Sydney Mardi Gras Film Festival 2023
Rozen Filmdagen Amsterdam 2023
MAMM Medellin 2023
Mostra Fire!! Barcelona 2023
Ciclo Rosa Bogotá 2023
Cinema Lliure a la Platja Barcelona 2023
Cinema Lliure a la Platja Sitges 2023
TLV Fest Pride Month Tel Aviv 2023
Cagliari USN Sardinia Queer Film Expo 2023
Queer Voicea Film Festival Chisinau 2023
Premio Sebastiane Latino 2022 – Nominated
Candidate Colombian Entry for the Oscars 2024
Macondo Awards – Nomination Best Leading Actress, Best Non Leading Actress