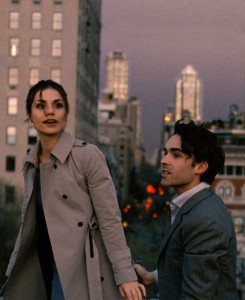 The Open Reel represents now (Festivals) Grand Street, a first feature film directed by Lex Sidón, writer, director of music videos and author of the short film The Best Man (2010).
Starring Charlotte Riley (All You Need Is Kill with Tom Cruise), Michael Wincott (The Crow, Basquiat, Hitchcock), Mía Maestro (Motorcycles Diaries, Frida, Twilight Saga) and Kelly McGillis (Top Gun, Witness, The Accused), Grand Street tells the story of a chance encounter between an out-of-work film executive and an aspiring writer leads to a 24 hour Manhattan odyssey through an underworld and back.
Driven by hopes and dreams, steered by selfish yearnings and vague promises, Camilla and Amo's journey is mythic and fated with irreparable consequences for both.