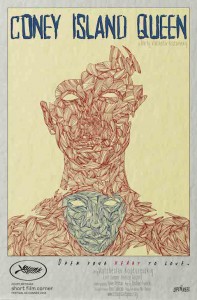 The Open Reel acquires international rights for sales and festivals of the title Conley Island Queen, directed by Viatcheslav Kopturevskiy and to be premiered at upcoming Cannes Film Festival.
Two lonely people in a big city meet each other online. Aspiring singer and a bus driver from Coney Island open their hearts to love
Viatcheslav Kopturevskiy is a producer and director, known for Unnecessary Me (2013), The Prettiest Lora(2012) and The Sirens (2014).
www.theopenreel.com