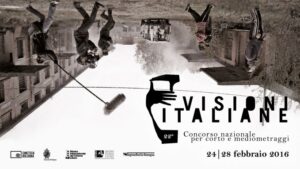 Awards for Chickenpox and Agosto at last Visioni Italiane, ended on last February 28.
Fulvio Risuleo's Chickenpox (Varicella) has been awarded as Best Narrative Short Film (1.000 euros cash prize); Agosto, directed by duo Adriano Valerio and Eva Jospin has won the Kinodromo Award for the Best Photography.
Congratulations to the directors and to all cast & crew for both films.