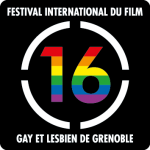 2 titles, Tremulo and Carmin Tropical, selected at the 16 Grenoble Vues D'en Face, taking place from April 1 to 10.
Tremulo will be screened on April 3 at 2pm; to Carmin Tropical, the Festival is dedicating a Special Screening on April 13 at 630pm.
Both films will be screened at Le Club.
Info: http://www.vuesdenface.com/web/edition/edition-16/selection-films/