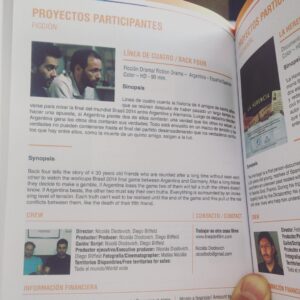 The Open Reel deals on Argentinian first long feature film Back Four (Linea de cuatro), directed by duo Nicolas Diodovich and Diego Bfliffeld, selected as a work in progress at last FLICC in Mexico City.
Back Four tells the story of four 30 years old friends who are reunited after a long time without seeing each other, to watch the 2014 World Cup Final between Argentina and Germany. After a long discussion, they decide to make a gamble: if Argentina loses the game, two of them will reveal something the other two don t know; if Argentina wins, the other two have to do their own revelations. Everything is surrounded by an increasing level of tension. No revelations can be made untile the end of the game, and this situatiuon pulls out the real conflict between them, represented by the death of their fifth friend.
More info will be provided soon.