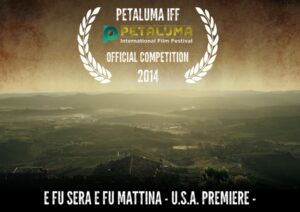 After its international premiere in Montreal, And There Was Evening and There Was Morning, directed by Emanuele Caruso, will have its U.S. premiere at upcoming Petaluma International Film Festival,  taking place from October 17 to 19.
The film will be part of the Feature Film Competition.
Screening dates will be announce soon.
All info here: http://www.petalumafilmfestival.org/