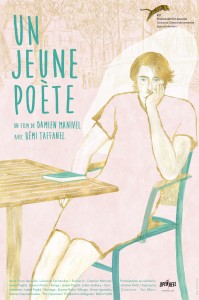 A Young Poet by Damien Manivel gets the Student Jury Award at Ars Independent Film Festival in Katowice, Poland.
"For showing the true spirit of youth, approach to working with actors, the bitter, unconstrained humor and successful attempt at playing with the convention of the french classics".
The film, premiered at last Locarno, where has received a Special Mention in the Filmmakers of the Present section, will have it's Canadian premiere at upcoming Montreal FNC.