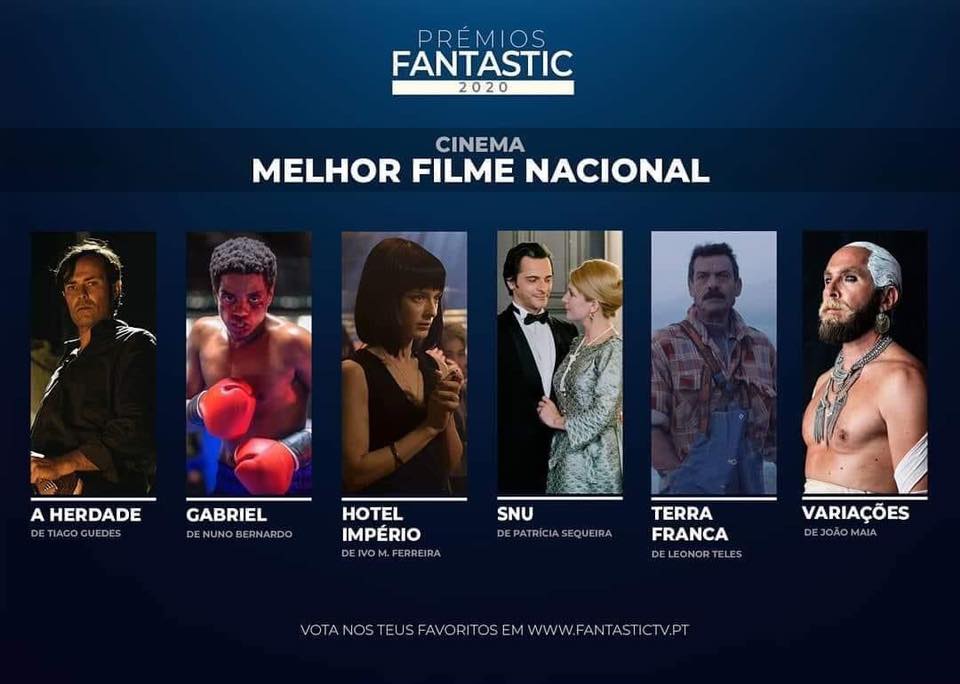 Eight Nominations at the Prémios Fantastic for Variaçōes – Guardian Angel: Best Feature Film, Best Director, Best Screenplay (Joāo Maia), Best Leading Actor (Sérgio Praia), Best Non Leading Actress (Victória Guerra, Teresa Madruga) and Best Non Leading Actor (Felipe Duarte, Fernando Pires). 
All winners will be announced on June 16th.
Complete list of nominations available here: http://www.fantastictv.pt/2020/05/premios-fantastic-2020-votacao.html
Congratulations all again for this new acheivement!