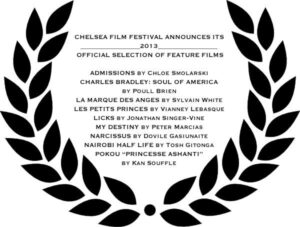 My Destiny by Peter Marcias is part of the official selection at 1st Chelsea Film Festival in New York, in programme from October 24th to 27th at SVA Theatre.
The Festival is devoted to emerging directors and has chosen Global Issues as a main topic for its first edition.
The screening of My Destiny is scheduled on Friday, October 25th and it will be a North America premiere.
Info: http://chelseafilm.org/