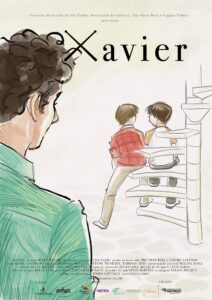 Awards for Tremulo and Xavier at the Long Beach QFilm Festival!
The short film directed by Roberto Fiesco wins the award for the Best Short Film, with a prize of a free download of Entertainment Partners Premiere Edition Bundle of Movie Magic Budgeting and Movie Magic Scheduling which can be purchased at www.shop.ep.com using coupon on LBQ-FMTMHHCK.
Xavier wins the QFilm Festival Jury Award for Best Short Film, and for the Best Director.
Congratulations to Roberto Fiesco and Ricky Mastro for this fantastic news!