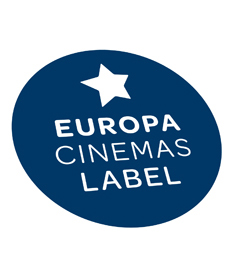 Launched in 2003 in Cannes, the Europa Cinemas Label has been created to improve the distribution, promotion and theatrical exposure of European films. Each year, the Label is awarded by a Jury comprised of 4 Europa Cinemas exhibitors in the framework of 5 major festivals: Berlinale (Panorama), Directors' Fortnight (Cannes), Karlovy Vary (East of the West and Official selection), Festival del film Locarno (Concorso Internazionale and Cineasti del presente) and Giornate Degli Autori (Venice).
This year, 11 European productions are in competition for the Europa Cinemas Label at the upcoming Panorama/Berlinale (15-25 February 2018) including your film:
1. L'Animale by Katharina Muckstein (AT)
2. Sunday's Illness (La Enfermedad del Domingo) by Ramon Salazar (ES)
3. Genesis (Genezis) by Árpad Bogdán (HU)
4. Jibril by Henrika Kull (DE)
5. Land by Babak Jalali (IT, FR, NL, MX)
6. Lemonade by Ioana Uricaru (RO, DE, SE, CA)
7. A Paris Education (Mes Provinciales) by Jean Paul Civeyrac (FR)
8. Boys Cry (La Terra dell'Abbastanza) by Damiano and Fabio D'Innocenzo (IT)
9. Styx by Wolfgang Fischer (AT, DE)
10. Thirty Souls (Trinta Lumes) by Diana Toucedo (ES)
11. Yardie by Idris Elba (GB)
The final Jury meeting will take place on Friday 23 February, at 6pm at the Label Award Ceremony in cooperation with the Fipresci at "Deutsche Kinemathek" (Potsdamer Str. 2, 4th Floor).