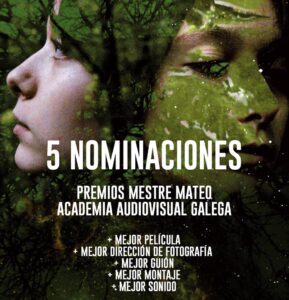 Thirty Souls gets five nominations at the 2018 Mestre Mateo, the Galician TV and Cinema Awards given by the Galician Audiovisual Academy.
The fim directed by Diana Toucedo is nominated for the Best Feature, Best Screenplay, Best Photography, Best Sound and Best Editing.
Awards Ceremony on March 3 at the Opera Palace in La Coruña.
Congratulations to Diana and to all cast & crew!