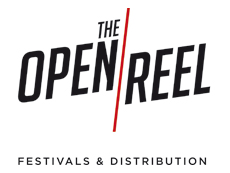 The new Festivals Booking and International Sales agency.
Among titles "My Destiny" by Peter Marcias,
selected at 30. Turin Film Festival.
A new Festivals Booking and International Sales Agency is born: its name is The Open Reel, founded by Cosimo Santoro, aiming to support and develop cinema, especially the one with LGBT contents, on an international level.
The Open Reel wants to enlarge the visibility of those independents productions not supported by a staff devoted to develop their circulation and their positioning to festivals, events and sales.
Among the titles in the line up, the latest film directed by Sardinian director Peter Marcias, "My Destiny", selected at 30. Torino Film Festival, which will take place from Nov 23rd to Dec 1st 2012.
Produced by Gianluca Arcopinto, it will be theatrically released in Italy on next December.
"My Destiny" tells the story of Alina, a girl of Gypsy origins, who lives and works in Paris since years. Once returned in her native village in Sardinia, nearby Cagliari, she establishes a friendly relationship with Giampaolo Esposito, a fifty years old police chief. In this new dimension, Alina will be forced to face herself and her more intimate emotions, through "a trip" who will take her to reconsider all her past life, her aspirations and, most of all, her real identity. This changeover will mark the end of her youth and the starting point of a maturity that will make her more conscious of her weaknesses. Her past will breakthrough on the future of a young lady who is about to become a woman.
The Open Reel has already picked up about 20 titles: long feature films, shorts, video art and out of format and has already attended numerous film festivals where its films have been selected. Film Festivals such as Florence Queer Festival with Doris Ortiz by Daniele Sartori and World Above Head by Peter Marcias, Mezipatra Queer Film Festival Prague with World Above Head by Peter Marcias again and USN – Uno Sguardo Normale, Cagliari Queer Film Festival, with the latest productions by Juanma Carrillo, Félix Fernandez, José Gonçalves and Dario Pacheco, are just the last ones.
The Open Reel is also active on a production level, supporting projects still in post-production and has recently get an agreement to represent "Naked Rose" by Italian video artist Giovanni Coda, inspired to the life of Pierre Seel and especially to his autobiography, never translated into Italian, suggested and created thanks to Jean Le Bitoux, one of the most important LGBT French and European activists
The Open Reel
Via Gene' 4
10152 Torino Italia
open@theopenreel.com
press@theopenreel.com
www.theopenreel.com
ALL THE OPEN REEL TITLES (on Nov 7th 2012)
Peter Marcias (Italy)
MY DESTINY(2012, 80')
WORLD ABOVE HEAD (2012, 12')
WASN'T SPAIN CATHOLIC?(2007, 80')
Daniele Sartori (Italy)
WHAT ABOUT ALICE? (2012, 7')
THE APPOINTMENT DIRECTOR'S CUT (2012, 15')
DORIS ORTIZ (2011, 20')
Giovanni Coda (Italy)
NAKED ROSE (2013, in post production)
Juanma Carrillo (Spain)
THIS LEAK (2011, 8'), with Felix Fernandez
UN SENSATION DE VIDE (2011, 7')
CONSECUENTE//CONSECUENCIAS (2010, 3' e 9')
CUERPOS DESHONRADOS (2010, 20')
PERFECT DAY (2010, 19'), with Felix Fernandez
CANIBALES (2009, 20')
José Goncalves (Portugal)
SACRIFICIO (2012, 20'), with Dario Pacheco
MATERIAL LOVE (2011, 2')
DESIRE AND REJECTION (2011, 7')
No 2743 (2011, 10'), with Dario Pacheco
TRY TILL DIE (2011, 6'), with Dario Pacheco