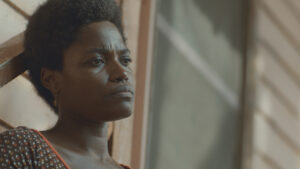 The Open Reel makes a new acquisition: the fictional feature Decembers (Diciembres), a 2018 Panamanian/Colombian production directed by documentary filmmaker Enrique Castro Ríos, produced by Sultan El Filme and Milagros Producciones and presented at last Panama IFF.
The feature, stars, among others, Alex Jiménez, Delicia Montañez, Nina Vincent and Jerónimo Henao.
Decembers centres on the US invasion of Panama in 1989 and a reconciliation among survivors a decade later. Ten years after the brief but brutal US military Invasion of Panama on 20th December 1989, three estranged survivors are nudged towards an intimate reconciliation by the person they lost in common that ruthless night.
Enrique Castro Ríos was educated at Brown University in the US and earned his masters degree in screenwriting from the University of Bergen in Norway. He worked on independent films in the US and lived in Mali and Taiwan prior to his return to Panama in 1992.
Decembers is now available for sales and festivals booking.