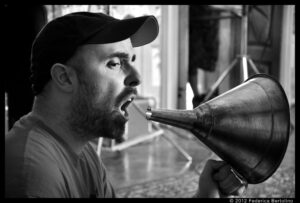 A screening of The Music Lovers, the short film directed by Turin based director Matteo Bernardini will take place on October 10, at 9pm, at the Cinema Teatro Baretti in Turin.
The event is organized by the Turin Alliance Française, the Italian Short Film Center and by the Casa del Quartiere di San Salvario.
Matteo Bernardini is currently working on the post-production of his latest short film, entitled An After-Thought, co-produced by The Open Reel.