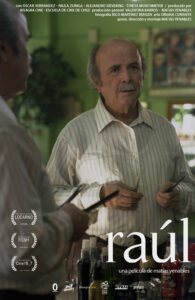 Tv and vod rights of our film, the Chilean production Raul, first long feature film directed by Matias Venables B., has been sold to Polish distributor Kino Polska TV.
Raul, which was presented in Locarno in 2013 as a work in progress, has been recently premiered in Santiago del Chile at Festival Cine // B, where has been awarded with the Audience Award and with the Award to the Best Actor.
It will have its Mexican premiere in a few days at FICMY, Merida and Yucatan International Film Festival, running from January 17 to 25, where has been selected in Competition.