Night Inside
Director.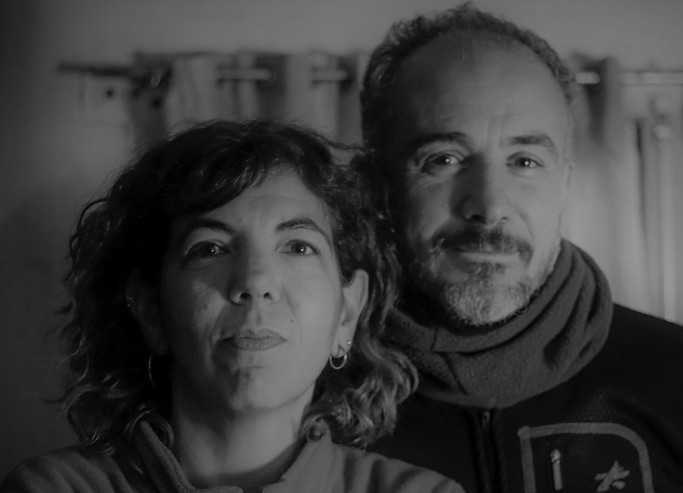 Carina Piazza, Alejandro Alonso
Paradise
Argentina, Chile, 2022, 95′, col.
Rights: Festivals, Sales
Night Inside.
Mendoza, 1978. María and her father live in a remote and inhospitable area east of the mountain range. The monotony of their lives is altered when one day an injured militant, Salazar, arrives. They are forced to receive her and take care of her until she recovers or someone comes for her. As the days go by, the military fence closes on them, there is no possibility of fleeing and the house becomes a death trap.
Directors.
In 2006, Alejandro Alonso directed is first feature Tierra Seca, premiered at BAFICI. After a vast career in the audiovisual field, in 2016 he has realised, together with Federico Cardone, the documentary Antonio Di Benedetto (Zama). Night Inside was written and directed together with Carina Piazza.
Carina Piazza is 46 years old and is a Screenwriter and Film Director. She graduated from the Cuyo Regional School of Film and Video in Mendoza, where she is currently Professor of the "Guión 1" and "Guión 2" classes. The thesis to receive his Diploma in this prestigious Institution was the short film Pociones del alma that he wrote and directed. In 2010, she wrote and directed the short film Industria Argentina. In 2018, she co-wrote and directed with Lucía Bracelis the miniseries La vida tranquila, released in 2019 on social networks and also broadcasted on Canal Acequia. The Night Inside is her first feature film as a director and writer.
Details.
Title
Night Inside
Rights
Festivals, Sales
Countries
Argentina, Chile
Year
2022
Length
95′, col.
Directors
Alejandro Alonso, Carina Piazza
Screenplay 
Carina Piazza
Editing
Camila Menéndez, Andrés Llugany
Photography
Mariano Donoso
Art Direction
Alejandra Mascareño, Selva Tulián
Music
Miguel Lopez
Sound
Martín Chiarpotti, Marcelo "Chobi" Zogbi
Cast
Mónica Lairana, Valentina Luz Aparicio, "Chicho" Vargas
Producer
Dámaris Rendón
Co-Producer
Cynthia García Calvo
Production
Años Luz, CYAN