Decembers
Director.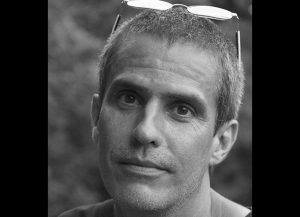 Enrique Castro Ríos
Decembers
Panama, Colombia 2018, 87′, col.
Rights: Festivals, Sales
Decembers.
Decembers centres on the US invasion of Panama in 1989 and a reconciliation among survivors a decade later. Ten years after the brief but brutal US military Invasion of Panama on 20th December 1989, three estranged survivors are nudged towards an intimate reconciliation by the person they lost in common that ruthless night.
Director.
Enrique Castro Ríos was educated at Brown University in the US and earned his masters degree in screenwriting from the University of Bergen in Norway. He worked on independent films in the US and lived in Mali and Taiwan prior to his return to Panama in 1992.

Details.
Title
Decembers
Rights
Festivals, Sales
Countries
Panama, Colombia
Year
2018 (WIP)
Length
87′, col.
Director 
Enrique Castro Ríos
Screenplay 
Enrique Castro Ríos
Editing
César Díaz, Samuel Larson Guerra,
Enrique Castro Ríos
Photography
Diego Jiménez
Sound
Daniel Garcés
Cast
Alex Jiménez, Delicia Montañez,
Nina Vincent, Jerónimo Henao
Production
Sultan El Filme, Milagros Producciones
Panama International Film Festival 2018 (work in progress)
Rome Independent Film Festival – RIFF 2018 – Feature Film Competition
La Havana International Film Festival 2018 – Latinamerican Panorama
Istanbul International Film Festival 2019 – Human Rights Competition
El Perro que Ladra Paris 2019
Menendez Pelayo International University Santander 2019
Humano Film Festival Tijuana 2019
Festival Icaro Panama City 2019
Festival Icaro Guatemala City 2019
Lisbon Latin American Film Festival 2019
Ancón MAC Panamá 2020
Festival Ícaro New York 2020
Rome Independent Film Festival – RIFF 2018 – Special Mention
Platino Awards 2019 – Candidate for the Best Screenplay, Best Art Direction
Istanbul International Film Festival 2019 – Human Rights Competition Award