15 Hours
Director.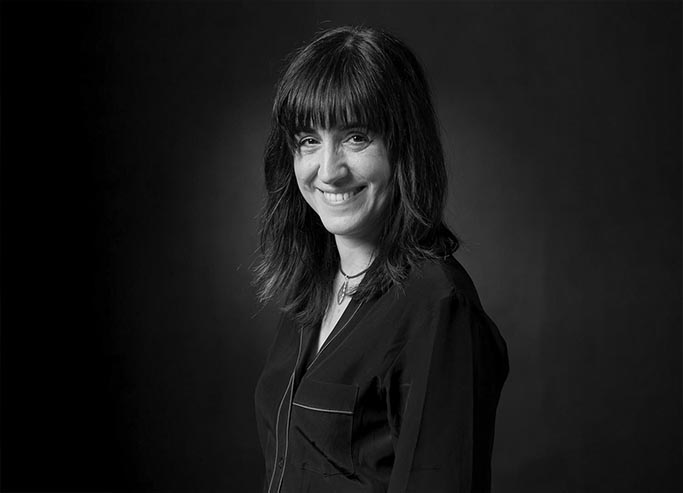 Judith Colell
15 Hours
Dominican Republic, Spain, 2021, 80′,col.
Rights: Festivals, Sales
15 Hours.
Music brought them together. Aura, first violin and Manuel, the world's most popular conductor, are the most envied couple in the country. Artists, famous and rich, their relationship hides an unmentionable secret. He mistreats her, something she has hidden for too long. One day, fed up with her silenced hell, Aura decides to take the plunge and ask for help, then what she had always suspected but never dared to confirm happens.
Director.
Film director Judith Colell has been named the new director of the Degree in Audiovisual Communication taught at Blanquerna FCRI in 2017.
She has been a member of the Academy of Catalan Cinema since 2009. Her films include 53 días de invierno, Women and Elisa K, which in 2010 received the Special Prize of the Jury at the San Sebastian Film Festival and the National Prize Of Cinema of the Generalitat de Catalunya. In 2014 she directed the TV fiction L'últim ball de Carmen Amaya, aired on TV3 and nominated to the Gaudí Awards. 15 Hours is her last feature film.
Details.
Title
15 Hours
Rights
Festivals,
Sales
Countries
Dominican Republic,
Spain
Year
2021
Length
80′,col.
Director
Judith Colell
Screenplay
Cira Valiño
Editing
Bernat Aragones
Photography
Micaela Cajahuaringa
Art Direction
Lorelei Sanz
Sound
Franklin Hernández
Cast
Sterlyn Ramírez, Marc Clotet, Stephany Liriano, Katherine Montes, Felix Germán,
Estrella de Bisonó, Lidia Ariza, Sara Amelie Rodriguez
Producers
Sterlyn Ramirez,
Ivette Bautista
Executive Producer
Carlos German
Production
Selene Films,
Turkana Films
Malaga International Film Festival 2021 – Official Competition
Seminci Valladolid International Film Festival 2021 – Spanish Screenings
La Película Spanish and Latin American Film Festival The Philipines, Malayasia, Thailand and Australia 2021
Terra Gollut Film Festival Queralbs 2021 – Competition
Miami Ibero American Film Festival 2021
Mostra de Cinema de Castellar del Vallès BRAM! 2021
CineHorizonte Marseille Spanish Film Festival 2021 – Competition
Cambridge International Film Festival 2021 – Competition
Drac Magic Castelldefels 2021
Temporada Alta Girona 2021
Human Rights International Film Festival San Sebastián de los Reyes 2021
Amorebieta Bilbao 2021
Mostra de Cinema de Dones Vilanova del Camí 2021
Cinema Truffaut Girona 2021
Cinema Maldà Barcelona 2022
Video Instan Mes de la Dona Barcelona 2022
cinEScultura Regensburg 2022
Cineclub Vilafranca de Penedés 2022
Teatre Casino Planoles 2022
Cinema a la fresca Pardines 2022
Monterrey International Film Festival 2022
Cinema Transhumant Setcases 2022
Menorca International Film Festival 2022
Emerson College School of the Arts Los Angeles 2022
Cinema Transhumant Puigcerdá 2022
Tetouan Mediterranean Film Festival2023
Malaga International Film Festival 2021 – Signis Award
Terra Gollut Film Festival Queralbs 2021 – Concordia Award for the Best Feature
CineHorizonte Marseille Spanish Film Festival 2021 – Best Screenplay, Best Leading Actress
Gaudí Awards 2022 – Candidate Best Picture in non Catalan Language
Platino Awards 2022 – Candidate Best Educational Feature