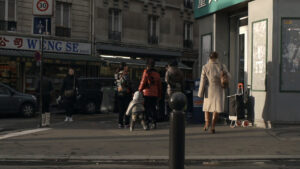 The Open Reel acquires Passeurs, the latest production directed by Chilean Pamela Varela, already part of our catalogue with the film Ana's Journey.
Produced by Pamela Varela and Jean François Henry, for Ananda Productions, and with the contribution of the Sida: Fonds pour la mémoire, Passuers, recounting the stories of several personal committments, outlines the key steps of an  unprecedented mobilization, telling a story of AIDS which joins in with the wider field of social history. A film which tackles the essential work of coming to terms with our past. 
Today, more than thirty years after the beginning of the epidemic, it is possible to look at the  cultural and social history of AIDS. AIDS cannot be considered as a meaningful event but as a generator, an initiator, a producer of new activism. he history of AIDS is part of social history, emphasizing more particularly the capacity of invention of associations and new modes of political action. This film will assess and analyse this mobilization through real life stories which highlight the human dimension. We met famous people, characters, unknown people, and associative and political stakeholders in the United States, in France and in Africa. These men and women tell their story, act, remember. hey tell how the AIDS virus made an intrusion into their lives and how they still defend today, commitments that are ever more important.
Originally from Chile, Pamela Varela migrated to France in the 70s. She works as a  writer, director and producer on documentaries, video installations and fiction shorts. 
She works on the question of identity and explores the relationship to the personal and family memory.  She has previously directed Ana's Journey (long feature film, 2014), Souffre! (short film, 2012), Las Sasons (documentary, 2008).