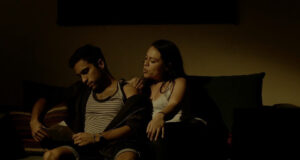 New acquisition for The Open Reel, dealing again with Mil Nubes Cine and Mexican director Julian Hernandez on his last medium length film Common Causes for a Clinical Condition (Causas corrientes de un cuadro clinico).
Produced by Roberto Fiesco and starring Giovanna Zacarías, Axel Arenas, Norma Pablo and Baltimore Beltrán, after its participation at last Shorts Mexico, the film will run for the Best Narrative Short Film at the upcoming Morelia International Film Festival.
More info will be available ASAP.