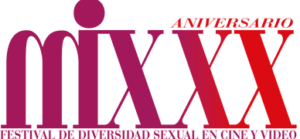 The Open Reel titles at the 20th Mix Mexico, celebrating its 2016 edition starting on May 26.
Several titles from our catalogue have been invited at the Festival directed by Arturo Castelan:
Boys on the Rooftop, Quebranto, Carmin Tropical, Lonely Stars, Heterophobia, Club Amazonas, Tremulo, Young Man at the Bar Masturbating with Rage and Nerve, The Cult and Don't Accept Dreams from Strangers.
The complete programme will be available soon.
Info: http://www.elfestivalmix.com