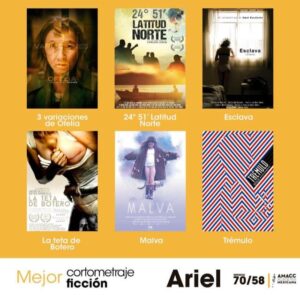 Tremulo by Roberto Fiesco and Young Man at the Bar Masturbating with Rage and Nerve by Julian Hernandez are officially nominated as Best Narrative Short Film and Best Documentary Short Film at the 2016 Mexican Ariel Awards.
Both films are produced by Mil Nubes Cine.
Congratulations to Roberto Fiesco, after the victory in 2014 with Quebranto, also represented by us and to Julian Hernandez for this important achievement.