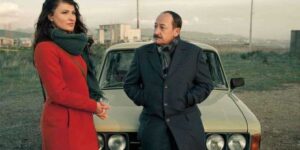 Lots of screenings for My Destiny all around Italy and the confirmation that two important events have included it in their own programme.
The first is the Il Cinema Italiano Visto da Milano Film Festival, organized by Milan Italian Cinematheque Foundation. The 11 edition will take place on next April, from 5 to 14 and My Destiny will be one of the five titles selected in the Feature Film Competition.
The second event is the Festa do Cinema Italiano, organized in several Portuguese cities, taking place from March 20 to April 14, with an extension of the programme in Loulé and Luanda in later April and June.
My Destiny will be screened in Milan on April 11 at 21:00 at the same time at Spazio Oberdan and Area Metropolis 2.0, in Porto on April 7 at 17:30 and in Funchal on April 13 at 21:30.
For info:
http://civm.cinetecamilano.it/2013/
http://www.festadocinemaitaliano.com