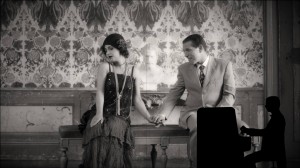 The Music Lovers gets Italian theatrical distribution thanks to its victory at last Erice International Short Film Festival.
To start, it will be programmed every day, until the end of December, at Milan's Cinema Ariosto, before the scheduled long feature film.
Then, it will be screened in 45 different Italian venues: the list will be announced at Rovereto's MART, where the Music Lovers will be officially presented in the programme of the Independent Short Films Distribution, together with the other titlrs awarded in Erice, from January 23 to 26.