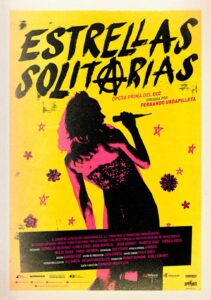 Lonely Stars by Fernando Urdapilleta has won the Award for the Best Long Feature Film at the last edition of Mix Mexico.
A great achievement for the Mexican production, capable to be sold out at every screening, and arriving after the great success obtained at last Guadalajara International Film Festival.
Lonely Stars next steps are the festivals in Tel Aviv, Rio, Milan and Paris. The film has also just been acquired by Filmbox Arthouse for Northen America and Eastern Europe.