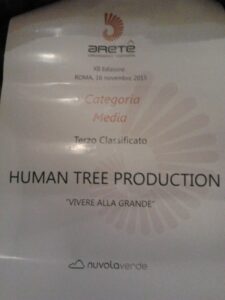 Living High Life by Fabio Leli has received today an important prize during the ceremony award of the ARETE AWARDS.
The documentary premiered in Locarno and its production company Human Tree Production have been achieved in the Media category, in the third place after prestigious TV channels such as RAI and MTV.
Congratulations to Fabio Leli and to all the team of Living High Life for having realized such an important project and for this achievement got today.