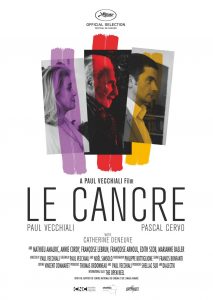 Supo Mungam Films acquires Paul Vecchiali's Le Cancre (all rights, Brazilian territory).
After White Nights on the Pier and C'est l'Amour, this is the third film by Vecchiali sold to the same distributor, who has decided to invest again on the Corse director, thanks to the good results from the previus releases.
Le Cancre will be out in Brazilian cinema on next November.
The film, just premiered in Cannes, will have soon it's LatinAmerican and Asian premiere.