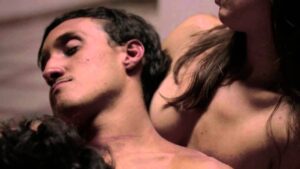 The Open Reel deals with Somos Distribution and Film Divers Media Management LLC for the distribution of Roberto Fiesco's Quebranto and Julian Hermandez's I Am Happiness on Earth.
Quebranto was acquired for Exclusive Pay TV, VOD/SVOD and Exclusive Internet for the US and Porto Rico territories.
I am Happiness on Earth was acquired for  Exclusive Theatrical, Exclusive Non-Theatrical, Exclusive Pay TV, Exclusive VOD / SVOD, Exclusive Internet and Exclusive Free TV for all the Latin American territories, excluding Mexico.
Congratulations to Roberto Fiesco and Julian Hernandez for this new sale!