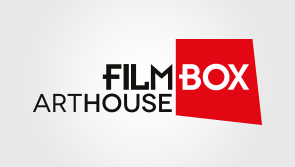 The Open Reel sells to international distributor Spi International/FilmBox TV and VOD rights of Grand Street and Announce Earthquakes, both first fictional long films directed by Lex Sidon and Caliri/Marcow.
GRAND STREET
A chance encounter between an out-of-work film executive and an aspiring writer leads to a 24 hour Manhattan odyssey through an underworld and back. Driven by hopes and dreams, steered by selfish yearnings and vague promises, Camilla and Amo's journey is mythic and fated with irreparable consequences for both. A dark romance set in New York City.
LEX SIDON
Taking the less obvious path to directing, Lex Sidón started his career in NY as a corporate banker. Always a writer, collaborating on several screenplays, he moved to LA where he eventually got behind the camera directing music videos. Returning to NY, he made the short film The Best Man (2010), wrote and directed his debut feature Grand Street and
continues to follow his passion for visual storytelling.
As a work-in-progress, Grand Street was one of 6 films chosen for "U.S. In Progress", a director's showcase and post-production competition held annually in Wroclaw, Poland and Paris, France.
ANNOUNCE EARTHQUAKES
A wave of teenage suicides hits an Argentinian Northern town. The protagonists live in a world where there's only room for consequences.
Based on a true story.
CALIRI/MARCOW
Rocío Caliri e Melina Marcow founded the production company Hulot Cine in late 2012.
They filmed their first movie Announce Earthquakes in Jujuy, a state in the north of Argentina. The film recently had its world premiere at BAFICI 2014, in the Panorama section. Their second project was titled Yarará. Actually they are working on the pre-production of The Child. Meanwhile they are writing with Laura Derpic from Bolivia, an original script named Tinkuy, planning to make it a movie in july 2014 in Potosí, Bolivia.