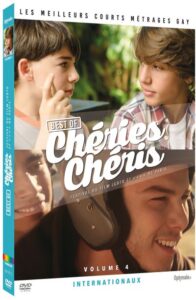 Our shorts The Daytime Doorman, The Other Side, Xavier, Loris Is Fine and The Tiger's Fight are about to be dvd released in France, thanks to distributor Optimale.
The five shorts are part of a compilation curated by the Paris Chéries Chéris Film Festival.
Release on January 18, 2018.
Congratulations to all the directors, producers and cast & crew from all the shorts for this new release after the ones happened in Northern America, Uk, Ireland, Germany and Poland!