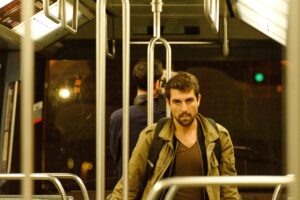 The Open Reel will participate at upcoming 30th Turin Gay&Lesbian Film Festival with five titles.
Invited Films are:
THE BLUE HOUR by ANUCHA BOONYAWATANA
STAND by JONATHAN TAIEB
FULBOY by MARTIN FARINA
ONE DEEP BREATH by ANTONY HICKLING
X OR Y BY STORM SIGAL BATTESTI
The Festival will take place from April 20 to May 4, at Multisala Cinema Massimo.
Antony Hickling has been invited to serve the Short Film Competition Jury.
Screenings:
THE BLUE HOUR APR 29, 930PM and APR 30, 4pm
STAND, MAY 1, 415PM
FULBOY, MAY 2, 230PM
ONE DEEP BREATH, MAY 3, 430PM
X OR Y, MAY 3, 430PM
Directors Antony Hickling and Storm Sigal Battesti will attend their screening on May 3
Info: www.tglff.it