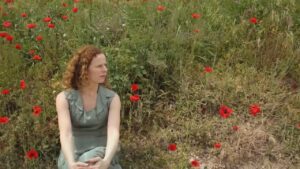 The Open Reel deals with Shellac Sud for the acquisition of International Sales of C'est l'Amour, the new film directed by French Master Paul Vecchiali, starring Astrid Adverbe, Pascal Cervo, Jacques Loucq and the same Paul Vecchiali among others.
The film is a coproduction between Shellac Sud and Dialectik, with the support of Centre National du cinéma et de l'image animée, Ciné+, CNC and La Région Provence Alpes Côte d'Azur.
A woman (Odile) suspects her husband (Jean) to be unfaithful to her. Thus she decides to give him a taste of his own medicine. Fate gets her in touch with an actor (Daniel) she will use for her revenge. The actor, living with a former serviceman (Albert), will make love with her. But this action will suffer some unexpected consequences : Odile and Daniel will be bound forever by an irrepressible love. To the detriment of their entourage.
Paul Vecchiali's cinema takes as a starting point the French cinema of the 1930s, with an experimental and autobiographical tone. His best-known films are arguably Rosa La Rose and Encore. His films are notably low-budget. In 1987, he became the first director to link AIDS to homosexuality in a French film with his film Encore. He is also known for Wonder Boy – De Sueur et de sang (1994), Once More (1988), Corps a coeur (1979), White Nights on the Pier (2014) among others.