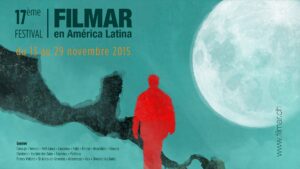 Three The Open Reel films have been selected at the 17th Filmar en America the Latinamerican Film Festival taking place in Geneva, this year from November 13 to 29.
Titles are Carmin Tropical by Rigoberto Perezcano and the last two films directed by Julian Hernandez: I Am Happiness on Earth and Young Man at the Bar Masturbating with Rage and Nerve.
Screenings schedule will be available soon.
Info:http://www.filmaramlat.ch/