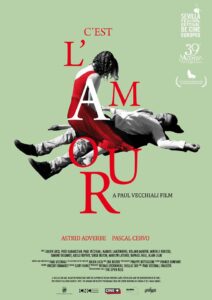 C'est l'amour by Paul Vecchiali has been acquired from brazilian distributor Supo Mungam Films, with which we have had already the pleasure to work in past thanks to the distribution in the Brazilian territory of A Young Poet and White Nihgts on the Pier, this last one always directed by Paul Vecchiali.
Supo Mungam Films has acquired all rights; details about the theatrical release will be provided soon.
C'est l'amour has been already confirmed at important international film festivals such as Sao Paulo, Mar del Plata and Seville European.
Paul Vecchiali is already finishing his latest project, entitled Le Cancre, which will be ready by the first months of 2016.