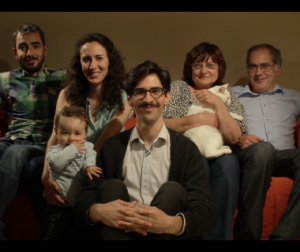 After our Idols by Ricardo Penedo will be screened on March 20 and 21 in Palmela (Portugal), at POOF – Ciclo de cinema LGBT.
Both screenings will take place at 9pm, at Cine-Teatro São João in Palmela.
"Since I was 15-year-old boy I confessed my disquiet to the enchanting stories of my bands, books and films. After 23 years, one degree, and too many lost expectations, it feels good to accept the family that we get" (Ricardo Penedo).