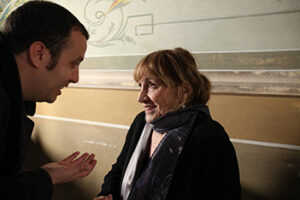 The Open Reel represents for international sales About Piera, the latest project directed by Peter Marcias (My Destiny, World above Head).
Everything (or almost) about Piera Degli Esposti. Her childhood, her relationship with her mother, her rapport with Marco Ferreri, reminiscences by Dacia Maraini, Marco Bellocchio, the Taviani brothers, Giuseppe Tornatore, Nanni Moretti, Paolo Sorrentino, Laura Delli Colli, Riccardo Milani, Lina Wertmüller. Repertory images alternate with the interviews to compose an affectionate tribute to one of Italy's greatest actresses.
The film will have its world premiere at Turin Film Festival on Monday November 25, at 9pm (Cinema Massimo).
PIERA DEGLI ESPOSTI will receive the MARIA ADRIANA PROLO AWARD for lifetime achievement before the screening.